Welcome to searchfacts.com — a website that teaches you how to get traffic from search engines by building great websites with high-quality content.
Getting traffic from search engines is both an art (content SEO) and a science (technical SEO). Here you learn to become a master at both.
The main topics of this website are search engine optimization (SEO), web development, WordPress, blogging and online marketing.
Kris Gunnars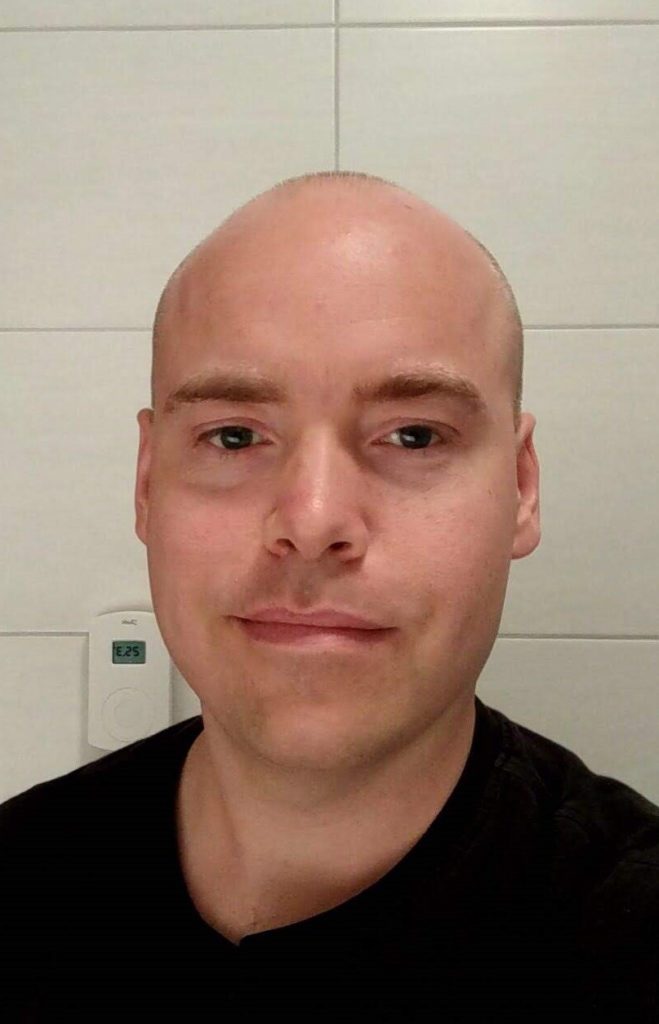 My name is Kris Gunnars and I am the owner of this website along with True Tamplin, my business partner.
Kris Gunnars is actually just a pen name. My full name is Kristjan Mar Gunnarsson — an Icelandic name that is hard to pronounce.
I am probably the most successful blogger and internet marketer you have never heard of.
Although I haven't been able to verify this, I believe that I may be the most read online writer in the history of the internet. My articles on nutrition have driven over 400 million visits.
While in medical school, in December 2012, I started a website called Authority Nutrition. It soon became the world's biggest nutrition website with over 10 million visits per month.
This graph shows the monthly traffic trend for the site:

While I was just writing articles alone, I was able to build the traffic up to over 100,000 visits per day with over $1,000 per day in Google Adsense income alone.
I ended up dropping out of university after getting my Bachelor's degree in medicine in order to work on the site full-time. Then I started hiring people, including writers and editors, to help me grow the site even further.
But 4 years and 8 months after starting the site, I ended up selling it to Healthline Media on July 31, 2017.
By then, the site was getting 300-700 thousand visits every single day and making over $2 million a year in revenue from display ads. 77% of the traffic came from search engines.
How I Did It
When I was starting the site, I had an obsessive focus on doing everything I possibly could to make it as good as possible for users.
The nutrition content on the web was pretty bad at the time. I made it my goal to make each article the best piece of content available on the topic online.
Because Google's ultimate goal is to show people the best answers to their search queries, I knew that this would eventually be rewarded.
I also focused obsessively on technical SEO and user experience, such as optimizing loading times and making the site load smoothly for people with slow internet connections.
Readability was also a major focus, with a lot of thought given to every tiny detail such as font type, font size, and text color.
Having the articles as scan-friendly as possible was also something I emphasized because most people using search engines scan the articles for answers instead of reading from start to finish.
The end result of all this was that I ranked #1 for some of the highest competition keywords in nutrition, such as "green tea," "calories" and "weight loss," just to name a few.
Some of my articles ended up getting tens of millions of pageviews and making hundreds of thousands of dollars in ad revenue — just from 1-2 days of focused research, writing and editing.
This was all done with honest methods that are fully supported by the search engines:
Writing fantastic content that answers people's questions.
Delivered through a great website with amazing user experience.
On this site, I teach you to do the same — get lots of traffic and outrank your competitors by creating a much better website with much better content than them.
If you don't want to miss out, then I recommend you subscribe to this site and follow me on Twitter at @krisgunnars.
I also write articles about stocks and investing at Stock Analysis.